Mukesh Ambani moves closer to elite $100 billion club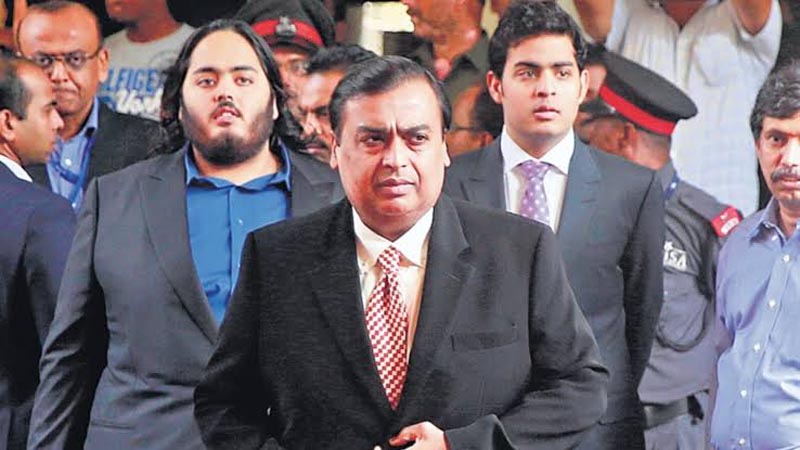 Mukesh Ambani added $3.7 billion to his net worth as shares of his flagship firm surged after the tycoon doubled down on his clean-energy goals.
Mukesh Ambani is now worth $92.6 billion, according to the Bloomberg Billionaires Index, reports Money Control. Ambani is getting closer to entering the elite club of individuals who are worth more than $100 billion.
Mukesh Dhirubhai Ambani (born 19 April 1957) is an Indian billionaire businessman, and the chairman, managing director, and largest shareholder of Reliance Industries Ltd. (RIL), a Fortune Global 500 company and India's most valuable company by market value.
According to Forbes, he is the richest person in Asia and the 11th richest person in the world, as of September 2021.