Serbian cricketer celebrating in a unique way after taking wickets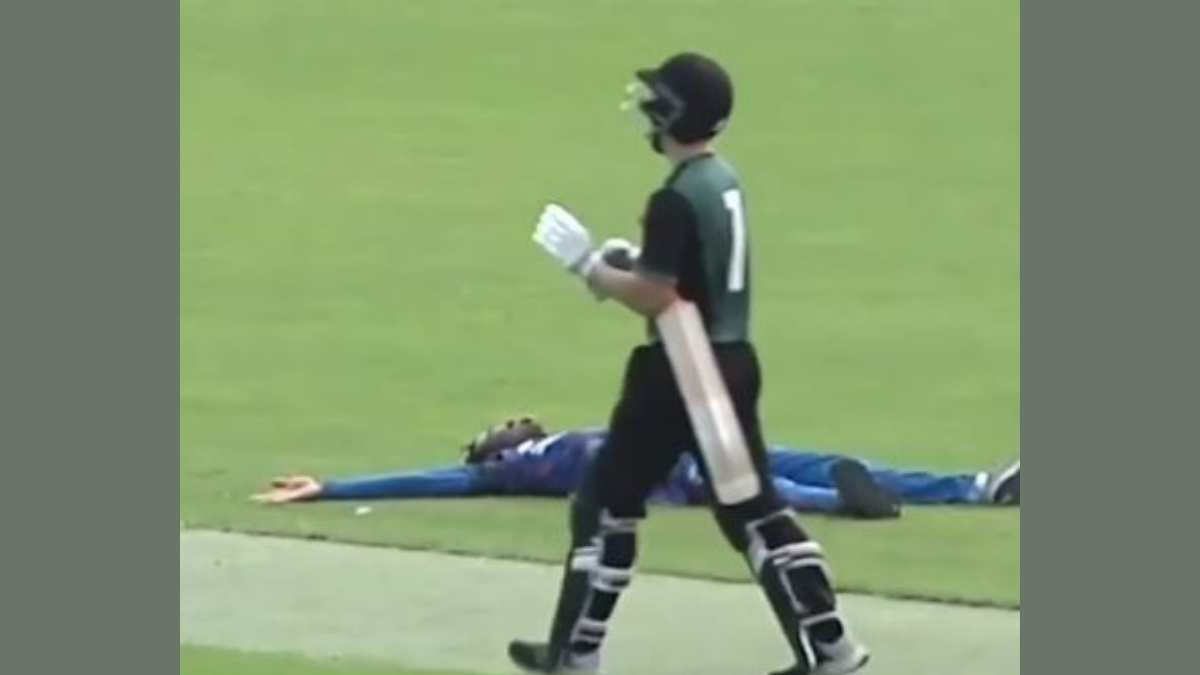 The ICC has posted a video of Serbian bowler Ayo Mene Ejegi on Instagram, which has created a stir among the cricket fans. Everyone was amazed to see the unique celebration of Serbian bowler Ayo Mene Ejegi on the cricket field.
The video of this unique celebration is becoming viral on social media and has received more than 4,22,523 likes on Instagram.
View this post on Instagram
The video was captured from Serbia's ICC Men's T20 World Cup Sub Regional Europe Qualifier Group A against the Isle of Man.
During the game, Ejegi took 4 wickets as Serbia restricted Isle of Man to a total of 165 for seven in 20 overs.
However, Serbia still ended up losing the match as they were restricted to a total of 97/7. Isle of Man won the match by 68 runs. The T20 World Cup will be played later this year in Australia.
Australia are the defending T20I champions, beating New Zealand in the final last year in the UAE.