Anupam Kher refutes wife Kirron's death rumours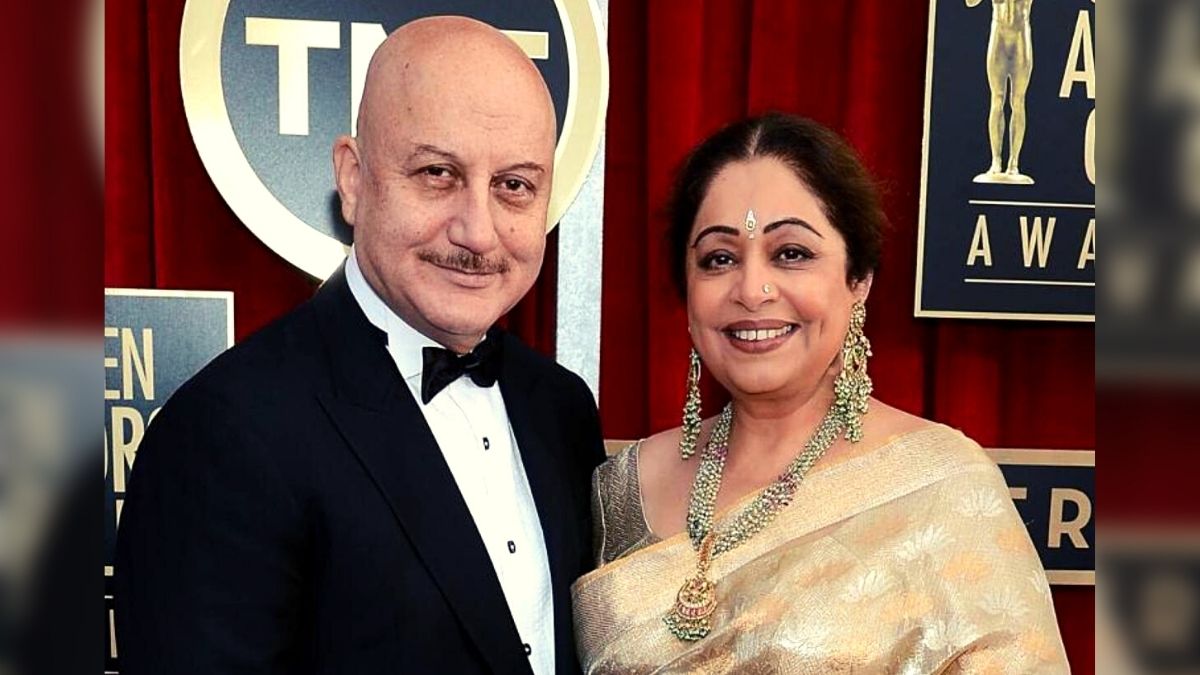 From the last few days, rumours about the sudden death of veteran actress and BJP member Kirron Kher started to make a noise on the internet. Last month, the actress had been diagnosed with multiple myeloma. Her husband Anupam Kher has now taken a step end the rumours.
He wrote on Twitter that the actress is doing well and also received a second shot of Covid vaccine on Friday. Anupam Kher also asked everyone to stop spreading such false rumours on the internet when the person is absolutely doing well.
He tweeted that the news circulating about Kirron's health on the internet is false and that she is doing fine.
He further added, "I will request people not to spread such negative news. Thanks. Stay safe."
Last month, Anupam Kher and his son, actor Sikandar Kher, shared on Twitter that Kirron Kher is diagnosed with multiple myeloma, a type of blood cancer.
"She is currently undergoing treatment and we are sure she will come out of this stronger than before. We are very blessed that she is being looked after by a phenomenal set of doctors. She has always been a fighter and takes things head on," read the father and son's statement.
They further added, "She is all heart and that's why she has so many people that love her. So keep sending your love to her in your prayers and in your heart."
"She is well on her way to recovery and we thank everyone for their support and love," they concluded.